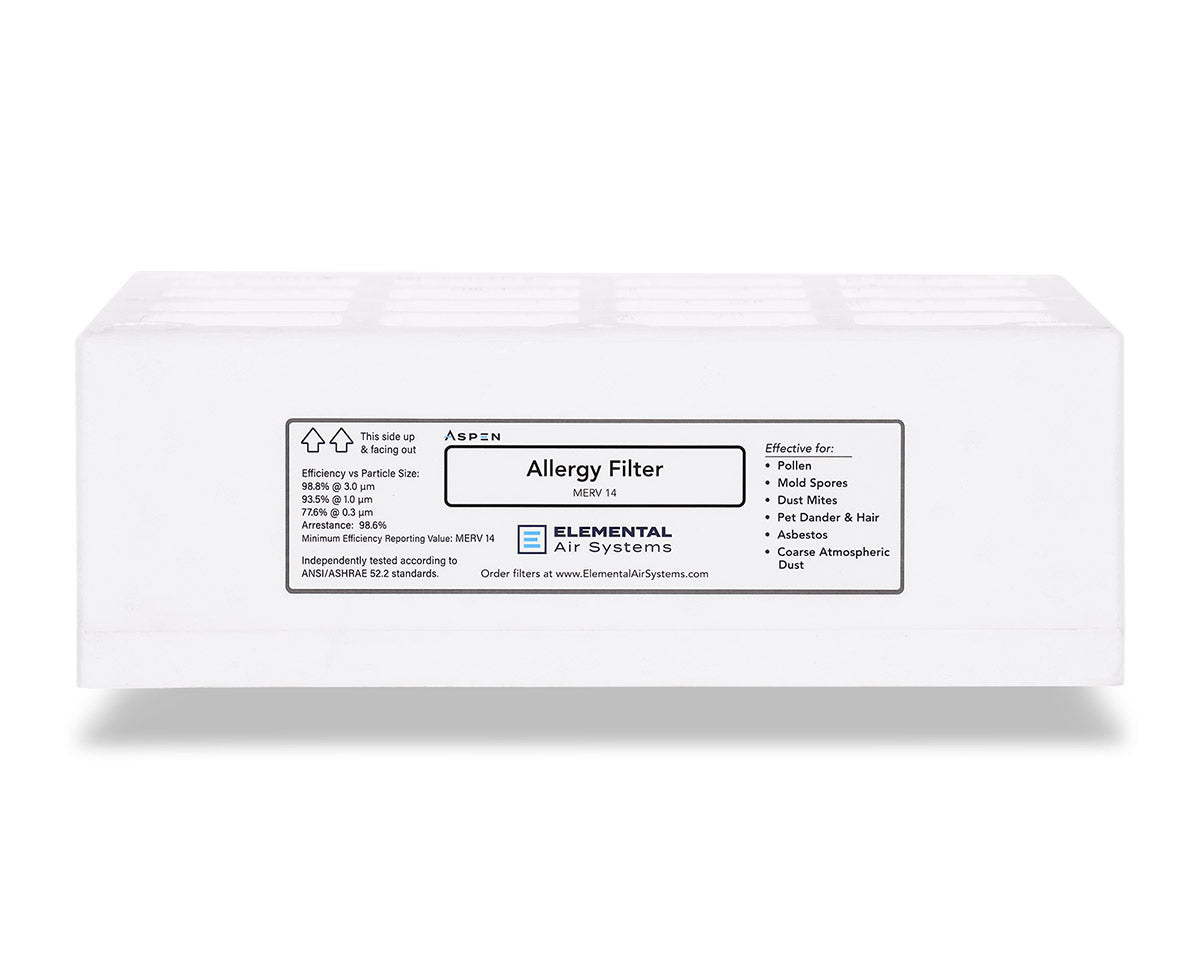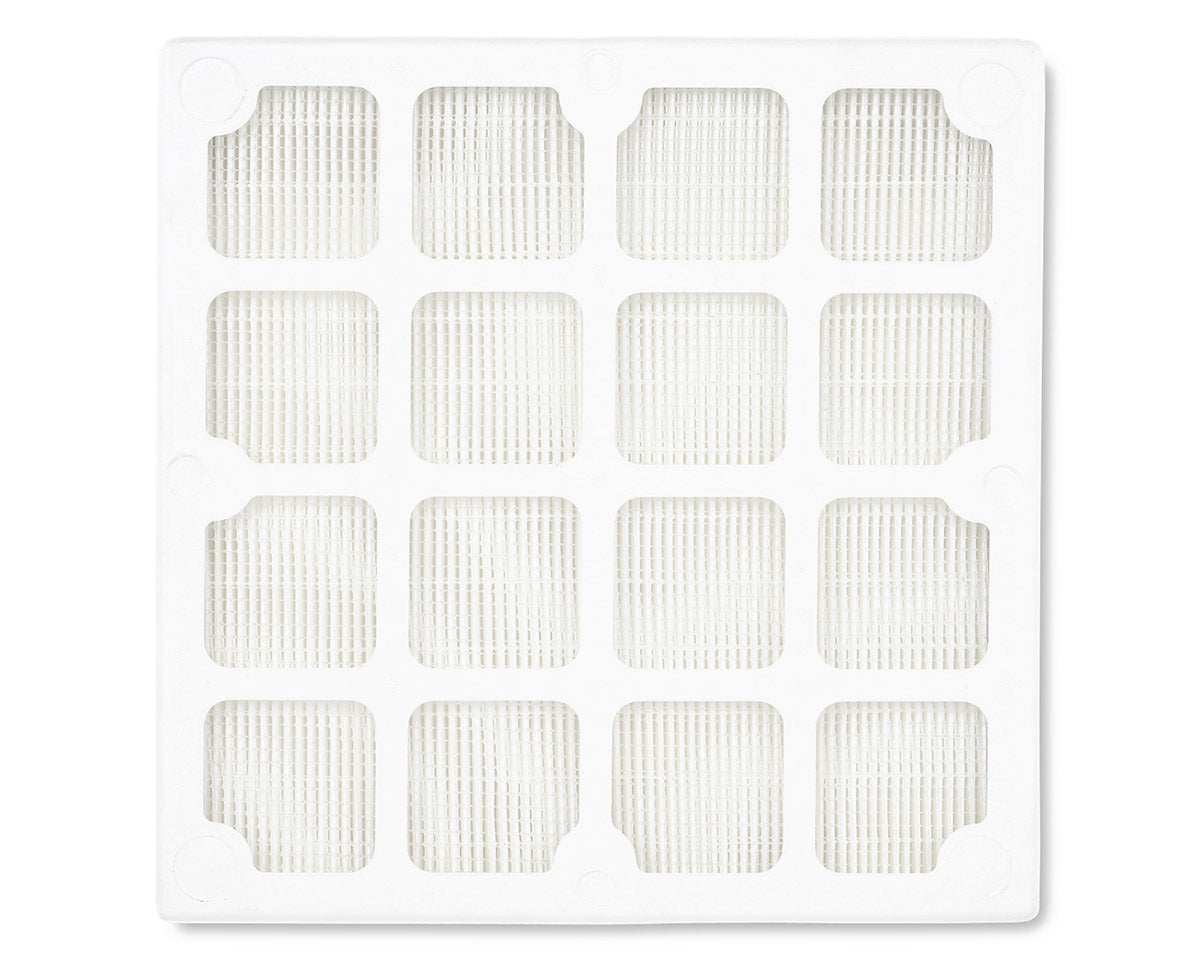 Designed as the first stage filter for Aspen, this MERV 14 filter removes allergy and and asthma causing particles including dust, pollen, pet dander, mold spores, dust mite droppings, asbestos, fiberglass insulation, sneeze droplets, and other PM10 and PM2.5 pollutants so you can breathe truly clean air.
Independently tested to ASHRAE 52.2 standards:
MERV 14 rated
Removes minimum of 98.8% of particles 3.0 - 10.0 microns
Removes

minimum of 

93.5% of particles 1.0 - 3.0 microns

Removes minimum of 77.6

% of particles 0.3 - 1.0 microns
Particles smaller that this are captured by the Microparticle HEPA filter in the unit.
Compatible with Aspen.
Recommended filter life is 12 months.  If there is excessive dust load, change more frequently.